Initial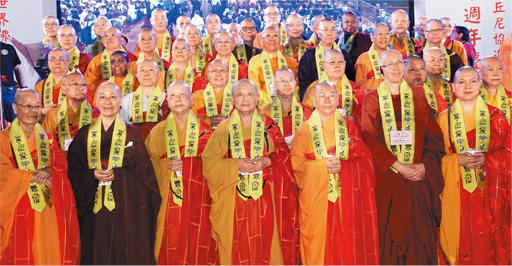 On November 19, 2016, in order to commemorate the twentieth anniversary of the Chinese Buddhism Bhikkhuni Association, a special commendation award was given for the first The 1st Global Awards for Outstanding Contributions of Commendated Bhikkhunis.
Then, in November 22nd held the Closing Ceremony in Wan Fa Temple in Pingtung County. Except 51 prize-winning bhikkhunis who came fro 12 countries, there are nearly 500 people from a wide range of monasteries to participate in the event. On the same day also held a forum to discuss the issue of education of the monks and nuns today, and aroused enthusiastic discussion.

After the meeting, the world Buddhism Bhikkhuni Association was organized on the purpose of uniting all the bhikkhunis from all around the world and strengthening international exchanges so that Buddhism can spread to all parts of the world. Finally, by the public voting, Ven Pu Hui, the chairperson of the Chinese Buddhism Bhikkhuni Association, was elected to be the first president of the World Buddhism Bhikkhuni Association. In accordance with the provisions of the Constitution, vice presidents will be appointed directly by the president.