World Buddhist Bhikkhuni Association Established in Taiwan in 2016
2016/11/22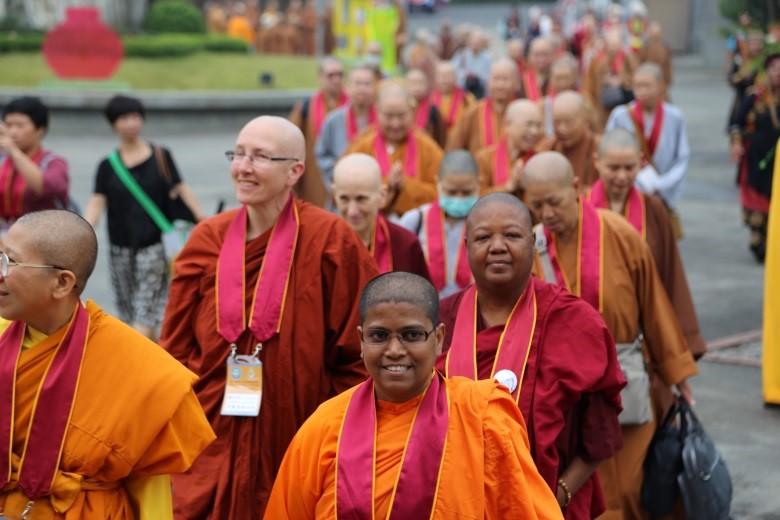 The World Buddhist Bhikkhuni Association was established on November 22, 2016 by first forming an organization in Taiwan. With nearly 100 bhikkhunis from around the world signing a memorandum of understanding regarding the association's establishment, this undertaking was not only a major event in the Buddhist world, it was an unprecedented event in the bhikkhuni community.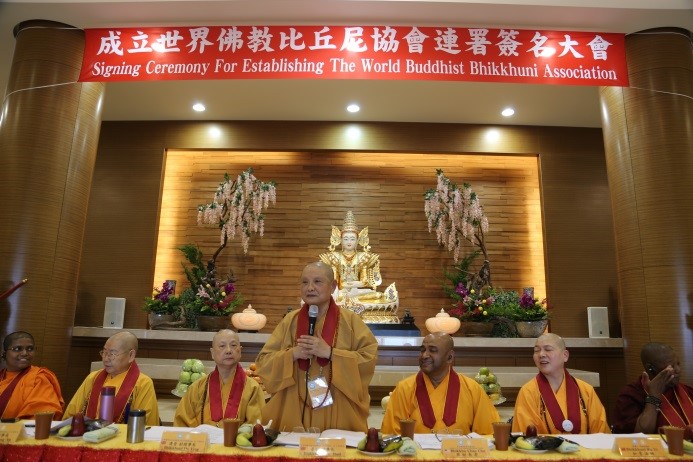 During the meeting, Bhikkhuni Ru Yi, Dean of the Sichuan Bhikkhuni Buddhist Institute in China, nominated the highly respected Venerable Pu Hui, Chairwoman of the Chinese Buddhist Bhikkhuni Association, to be the first president of the World Buddhist Bhikkhuni Association, which was unanimously endorsed by masters from many countries and passed with the applause of all the masters in attendance, a moment that could be described as the light of Taiwan.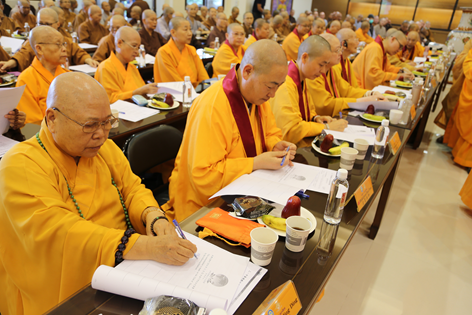 Venerable Pu Hui stated that because of the fateful event of the 1st Global Bhikkhuni Awards of outstanding Ceremony organized by the Chinese Buddhist Bhikkuni Association, bhikkhunis from twelve countries around the world had experienced the rare opportunity of gathering together in one place. Each of the award recipients, Dharma masters distinguished as valuing both doctrine and application and as great bhikkhunis for their sacrifices and contributions to Dharma work, formed a global organization to unite bhikkhunis from around the world into a collective force. It was an important cause for cooperation that required no hesitation.
Hence, the main work of the World Buddhist Bhikkhuni Association in the future is to take active measures to invite bhikkhuni groups or monasteries like WBBA or that have plans with similar missions as the WBBA from every country around the world to join us in perpetuating the wisdom of the Buddha and spreading the Dharma to all parts of the world.
The future purpose of the World Buddhist Bhikkhuni Association is to unite global Buddhist bhikkhunis, promote the Dharma, protect the Triple Gem, purify people's minds through the Dharma, carry out charitable works, Buddhist culture and educational activities to benefit the whole world. The headquarters and the main office will be located in Taiwan.